When in the end of January 2017 Katerina Lanichkova starteda discussion on the Ning 'NEST VS NNEST DEBATE', I got very excited as soon as I understood what NEST stood for.
At that time I was trying to get started as an ESL teacher in Berlin and felt the pressure of being a 'non-native speaker'. I was somewhat aware of the recruitment policy in many of Berlin language schools for a while. Even having an Interview to get enrolled in CELTA course half a year ago, I was told how difficult it might be to get hired as an ESL teacher being a Nnest in Berlin. I was told, if the Director of Studies has to choose between a Nest with CELTA Pass and a Nnest with CELTA Pass A, he will most likely choose the first one.
Bearing all that in mind, I explored the website Katerina shared and found loads of information that helped me understand what my strengths as a non-native speaker were, built my confidence and led me to start Marek's free mini course "English as a Lingua Franca and teaching pronunciation".
---
Sidenote from TEFL Equity Academy: You can enrol on the course for FREE only until the end of July, so if you're interested click on the button below to get started right away.

---
I got even more excited to learn about the workshop and finally meet Marek in person. Berlin School of English, where the workshop took place, welcomed about 20 teachers both native and non-native English speakers on a chilly Saturday morning to discuss English as a Lingua Franca and its practical classroom applications.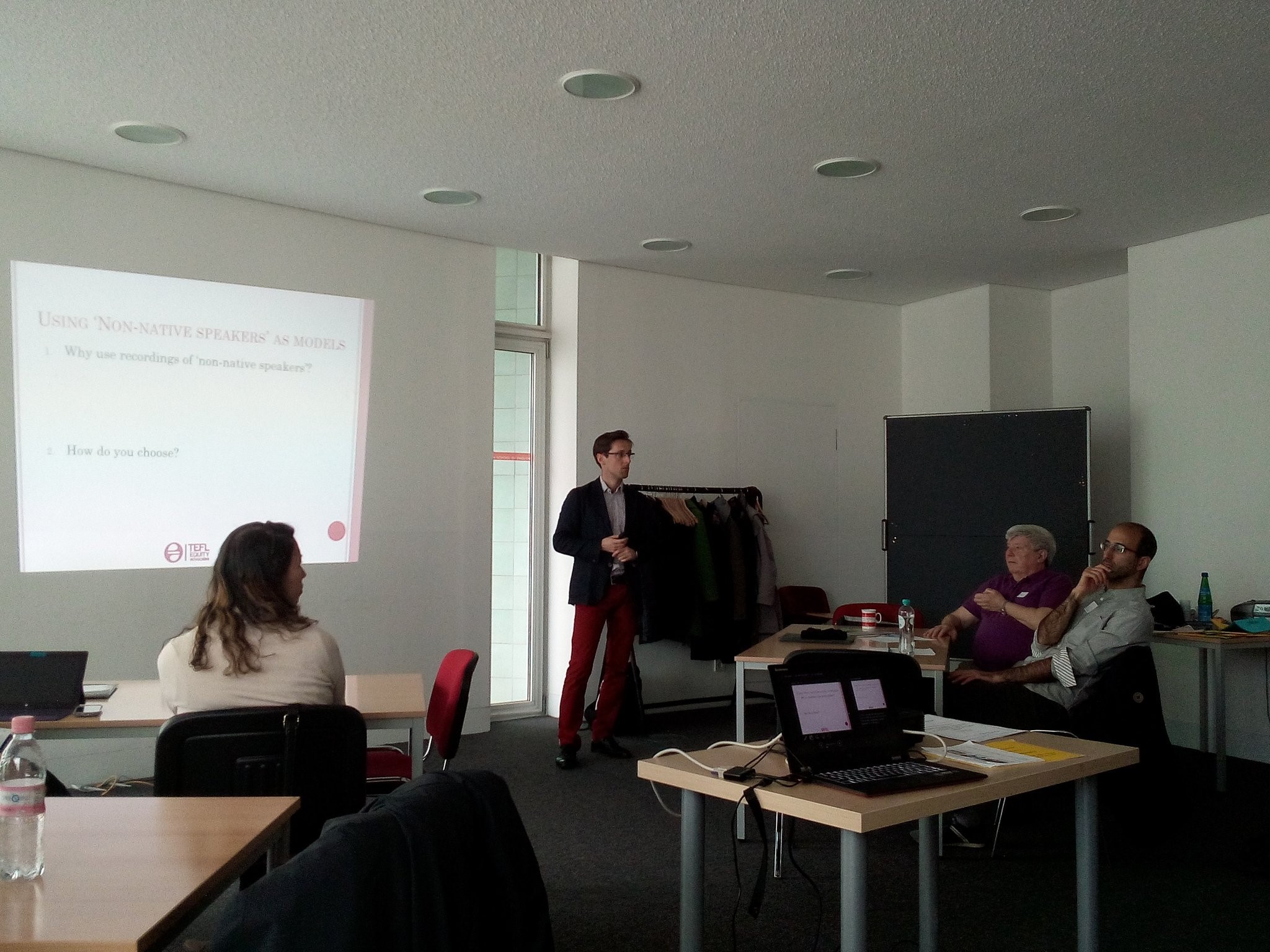 (Photo credit: Mandy Welfare)
The workshop began with the discussion what ELF is and how we understand it. Marek shared his experience of being confused when hearing the term for the first time. He said he actually thought it might have something to do with elves rather than with linguistics (read more about it here). In small groups we had an opportunity to discuss what we considered English as a Lingua Franca to be, as well as the global nature of English.
As a result we came up with such definitions as 'hybrid linguistics' and 'English influenced by the process of globalization'.Prof. Jennifer Jenkins, identifies ELF as "a simple phenomenon. It's the way English is used among people who come from different first language backgrounds, who choose to communicate with each other in English." She states that about 2 billion people or more in the world (about 1/3 of the world's population) has access to English and thus choose it over other Linguas Franca as a means of communication.
Afterwards we discussed who a native speaker is and whether only non-native speakers have problems understanding native English speakers. Should only people who were born in an English speaking country be considered 'native speakers'? It appeared that it's very difficult to define who a 'native speaker' is, because of the various factors one should take into account (place of birth, language spoken at home, language spoken at work, age of language acquisition). And what are the English speaking countries? Why are Jamaica and India not considered 'native-speaking', but Canada and Australia are? We talked a lot about various Englishes. We watched a short video with David Crystal speaking about South African English (David Crystal 'World Englishes' by British Council Serbia).
Then we designed the activities to use this video clip in the classroom.
We also discussed how to use the recordings of non-native speakers, how our students can benefit from listening to them and the sources where to find those.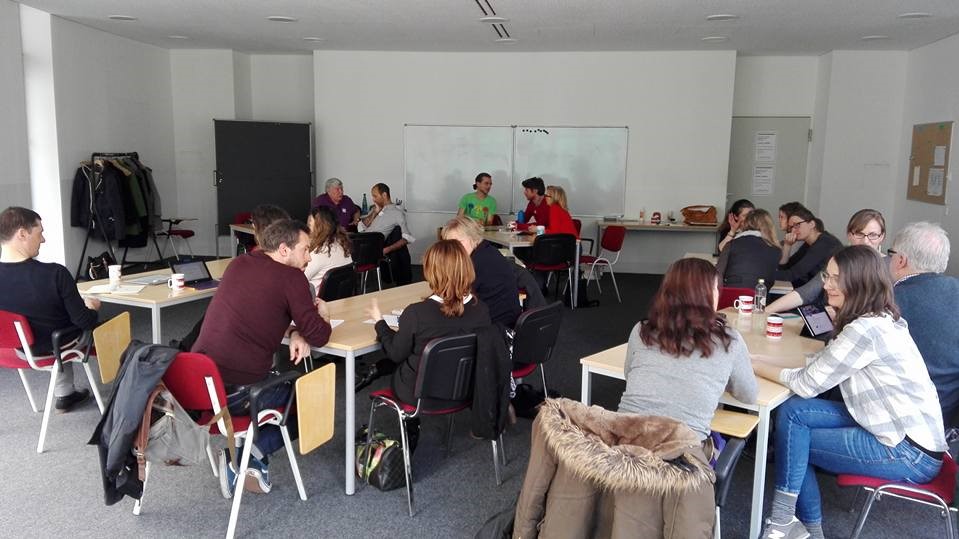 We came up with many reasons to use the recordings of 'non-native speakers': to motivate students, to give them a more achievable example to follow, to make them aware of international intelligibility, that is to name but a few. We explored the following websites to find the recordings and think of the ways to use them in the classroom:
Marek briefly told us about the research that has been made so far on ELF. We became aware that usually the level of the English language competence is assessed by native speakers, that makes it difficult to assess English learners competence in the international context. We also learned, that reaching the pronunciation targets does not always lead to the international intelligibility, but in most cases visa versa some aspects of pronunciation - such as weak forms - are unhelpful to intelligibility.
Finally we spoke about recruitment policy, discrimination and what an ideal teacher is. Does your origin, your skin color or an EU passport make you a great teacher? Or is it proficiency in the language, the knowledge of various teaching methods, experience and understanding of learners' culture, language and needs?
The workshop gave us all food for thought and I am looking forward to learning more about ELF and trying to use it in the classroom.
---
About the author: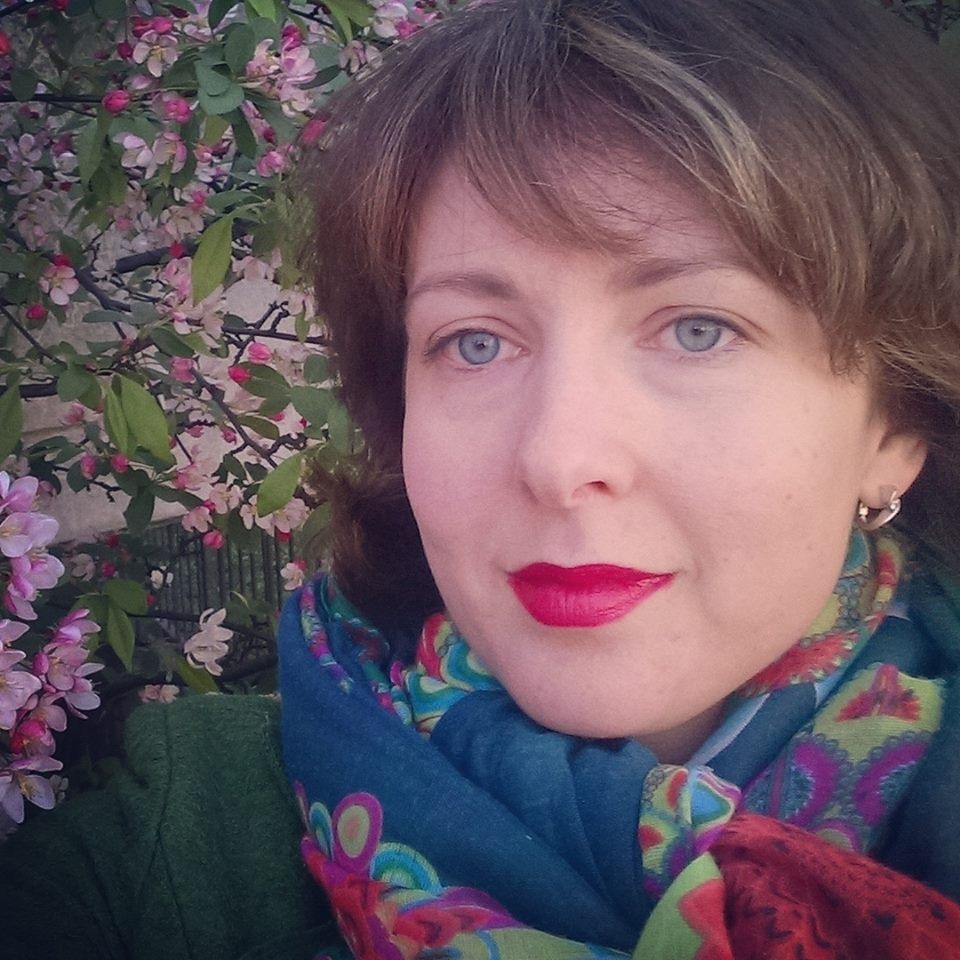 Galina Khinchuk: I'm a freelance English teacher from Ukraine. I started off by teaching one-to-one classes mainly to young learners after graduating from English Language Department of Dnipropetrovsk National University, Ukraine. Since then, I had been teaching General English to children and young adults as well as ESP in the IT company. I moved to Germany with my family at the end of 2014. I did CELTA last year and started teaching in the language school yearly this year. I enjoy teaching and I'm considering doing DELTA in the near future.
---
Sign up for free updates: If you don't want to miss the next post, follow the blog below to get it right into your FB Messenger inbox as soon as it gets published. And as a bonus, you'll also get a FREE pdf guide 6 things every English teacher should know about teaching pronunciation + a completely free 5-day email course on how to adapt your course book to teach pronunciation more effectively. Sounds good?
You can also subscribe via email if you prefer :)
---
If you want to leave a comment on the blog, you'll have to create an account. Sign up in the top right-hand corner. It only takes two seconds, but we'd love to hear your feedback! :)