[Note from TEFL Equity Academy: this is a follow up lesson plan and is best used together with the first lesson plan, which can be found here. As the final homework task, the students were divided into three groups and each group had to prepare a presentation about the English language and its users in either the Inner, Outer or Expanding Circles.]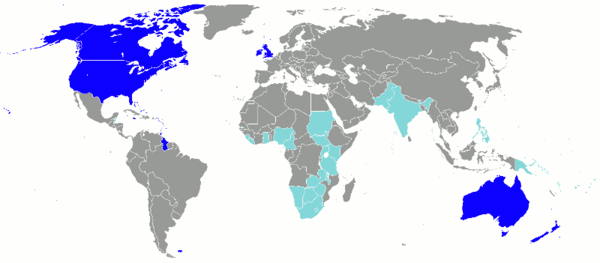 (Image under CC from Wikipedia)
Level
Upper intermediate to advanced
Aim/s of the Lesson
Developing awareness of ELF, World Englishes, and the way English is used worldwide
Class Time (in minutes)
90 minutes to 2 hours
Resources Needed
Whiteboard and markers
Computer and projector (if using the power point file - you can download the slides here)
A copy of Teaching the Pronunciation of English as a Lingua Franca by Robin Walker, Oxford University Press.
Introductory Blurb
This activity was originally used as an end-of-term project with learners conducting research in order to prepare and deliver short presentations in the last class of the term. It may be possible to adapt these tasks for use in a workshop-type class.
Procedure
Learners deliver their presentations. The rest of the group should listen carefully and be prepared to ask questions. The teacher should provide feedback at the end, only intervening if absolutely necessary.
1. After the presentations have concluded and feedback has been given, tell the learners that they will listen to a conversation between two people whose first language is not English. Show them these questions:
What are these two speakers discussing?
Where are they from?
Then play TRACK 2 from the CD that accompanies Teaching the Pronunciation of English as a Lingua Franca. When the track has finished, give some time for the groups to discuss, and then check responses (the speakers are from Hungary and Poland, they are talking about language and identity)
2. Show or write the below questions and allow learners to discuss using the think – pair – share procedure.
What is a lingua franca?
Why has English become 'the world's lingua franca'?
Allow around 2 – 3 minutes of thinking time (students should make notes), another 2 – 3 minutes to share ideas with a partner, and then another 2 – 3 minutes to discuss with their group. Monitor and assist where needed. Then ask students to contribute to a short whole-class discussion (the teacher should provide further factual information).
3. Show or write the below questions, but allow just a short period of thinking time before calling on learners to respond:
Do you feel that your accent is part of your identity?
When you speak English, do you ever try to suppress your accent (or have you)?
If someone mistook you for an American, Brit, or other 'native speaker', how would you feel?
4. Next, inform the learners that they will listen to another conversation. Show or write the below questions:
Where do you think these speakers are from?
What are they discussing?
Have you encountered similar issues?
Then play TRACK 6 (about problems with listening) from Walker). Repeat if necessary. Then allow learners to discuss before checking (the speakers are from the UAE and Taiwan and are talking about problems with listening).
5. Tell learners that they will now listen to several different speakers reading the same text. As they listen, learners should consider the following questions:
Where do you think they are from?
What pronunciation problems do they have (if any)?
How easy is it to understand them?
Then play the first five examples (TRACKS 21 TO 25) from Walker in succession. Allow learners time to compare notes, then play again, pausing after each sample has finished to check responses.
6. Show learners the original text (Appendix 1 in Walker). Allow some time to read, then ask some members of the group to read it aloud.
---
Side note from TEFL Equity Academy: If you're interested in learning more about the fascinating world of global Englishes then sign up for this FREE 5-day email course where you will not only get a better understanding of the global nature of English, but also of the numerous practical implications this has for all of us in ELT. Normally the course sells for 19USD, but I've decided to make it FREE for you as a reader of this blog :)

---
Video and further discussion
1. Go to this link via EdPuzzle. This is a TED talk by Patricia Ryan which has been adapted so that discussion questions will appear during the video. As the questions appear, call on different students to provide their responses.
2. Use these questions (or your own) as the basis for a final discussion:
What is your opinion about the growth of English around the world?
Is your native language under threat from other languages? Which ones? Why?
Is your native language growing or being used in a way that threatens the existence of others?
Is English our best option for 'the world's lingua franca'?
If we use English as a lingua franca, is it necessary to have 'native-level' ability?
---
In order to leave a comment below the post, you'll have to create an account. Sign up in the top right-hand corner. It only takes two seconds, but we'd love to hear your feedback! :)
---
About the author - Martin Cooke: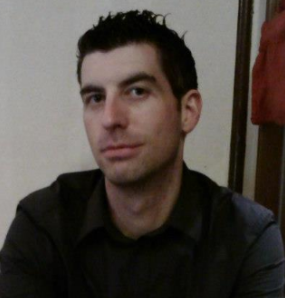 I'm an English Language Educator based in southern Taiwan. I'm originally from the UK, and became a teacher in 2010 after working in financial services in the UK for several years. I have a CELTA and the International House Certificate in Advanced Methodology, as well as various other teaching qualifications. I also have a Masters degree in Business Studies. I'm interested in teacher development, teacher identity, learner autonomy, Business English and English as a lingua franca (ELF). You can find me via my blog or on LinkedIn.