What exactly are you getting in the course?
10 modules divided into two sections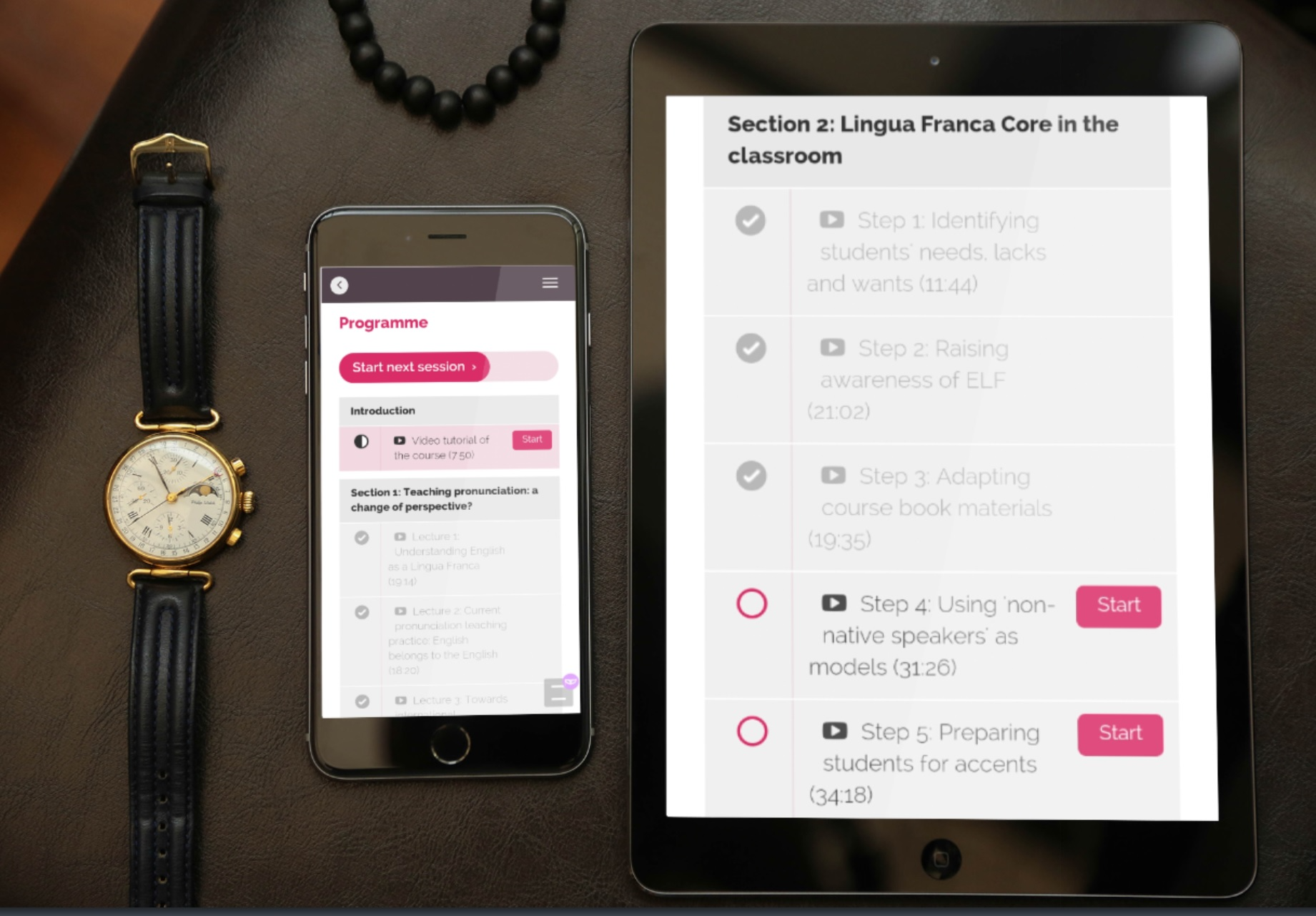 A mix of theory and practice that will encourage you to reflect on your teaching practice and develop professionally.
Theoretical insights presented in an easy, digestible and classroom-oriented manner.
Practical teaching guidelines based on both research and classroom experience that will give you new and exciting tips that you can easily implement in your practice.
Pre-recorded video presentations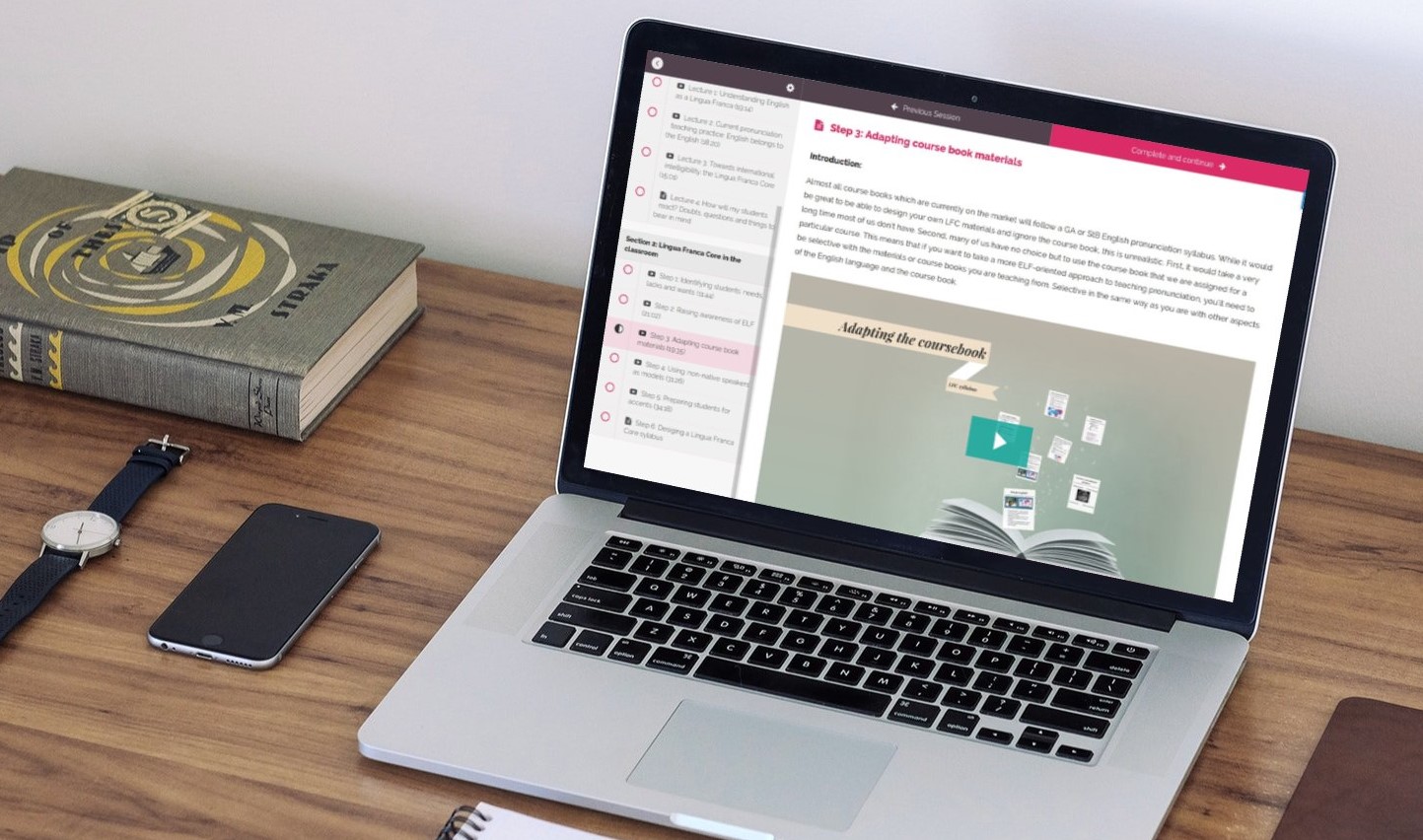 Are you a busy teacher? Forget about missed live sessions and failing to fit the course into your teaching schedule!
Watch the lectures wherever and whenever suits YOU best.
Revisit the course materials to get new insights and revise what you've learnt.
Carefully chosen reading material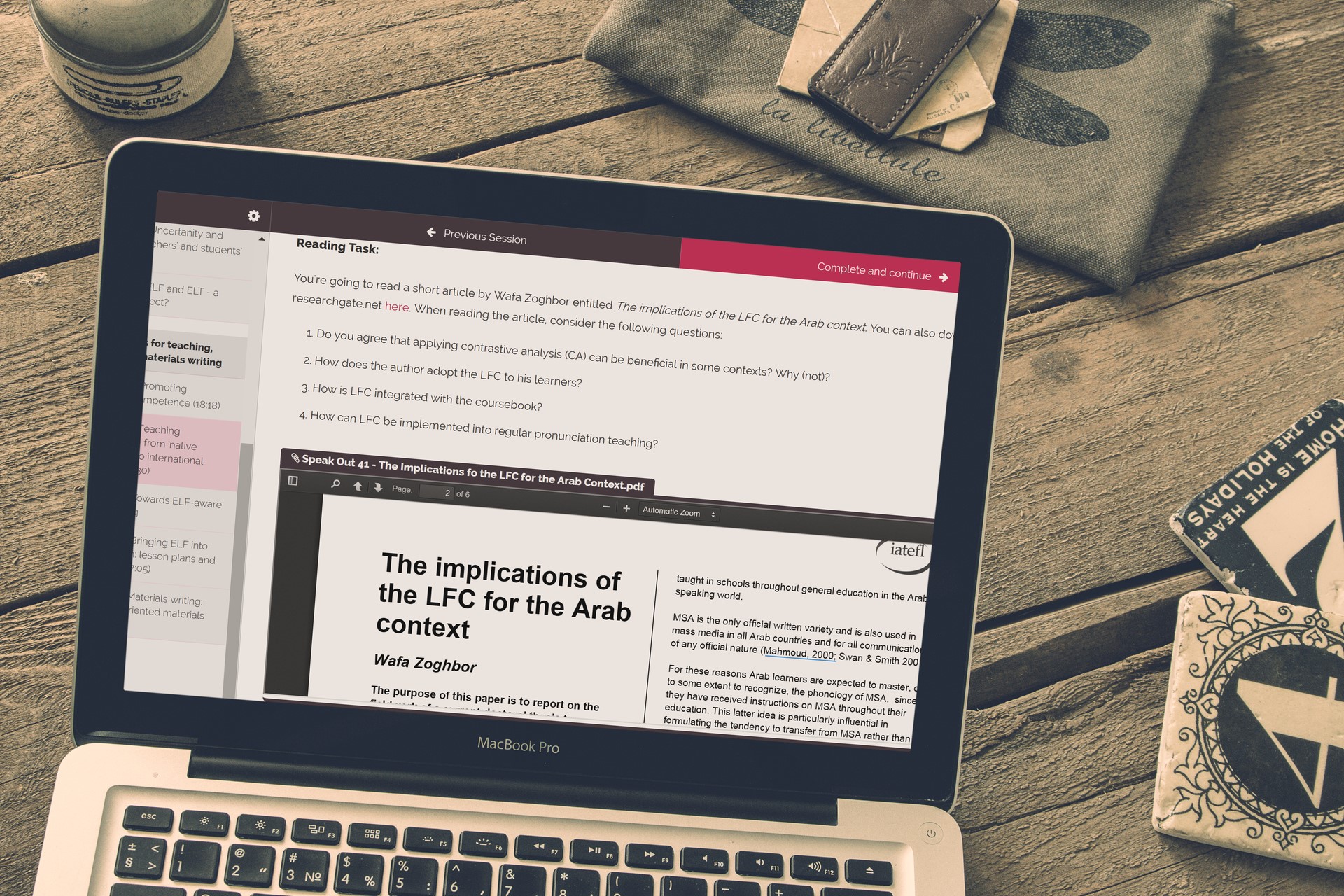 Read cutting-edge articles that have been carefully chosen for you because of their practical insights.
Follow the questions that guide you through the text and encourage you to reflect on it.
Use the practical insights from the articles to design lesson plans and activities.
Fully compatible across all mobile devices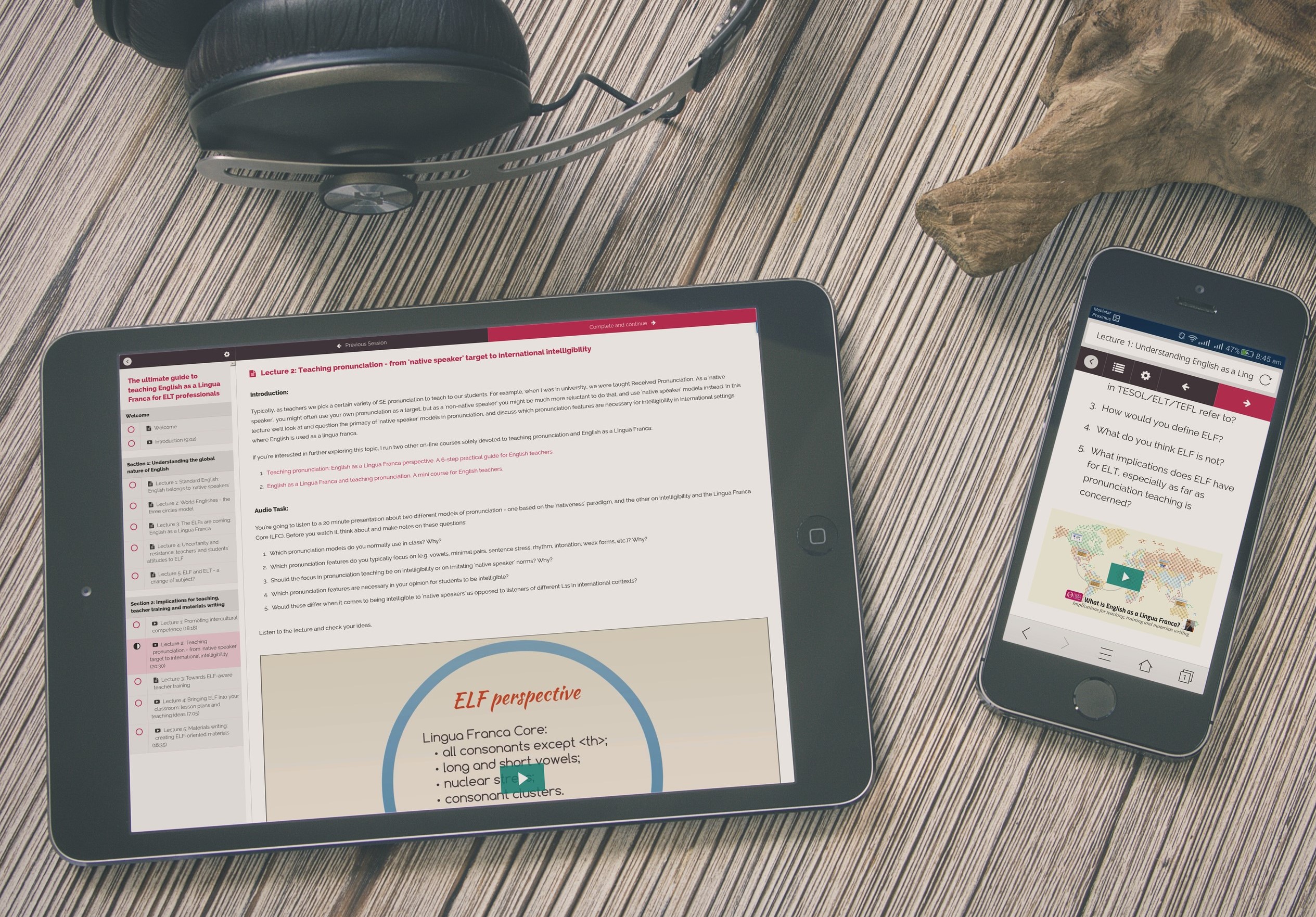 Forget about unresponsive websites that look horrible on your mobile or tablet! This course will look great no matter whether you're using your flat-screen TV, laptop, tablet or mobile phone.
You can watch the videos, read the articles, use the comments section and complete the entire course on any mobile device.
This gives you enormous flexibility and mobility, so you can enjoy the course wherever it suits YOU best.
Comments section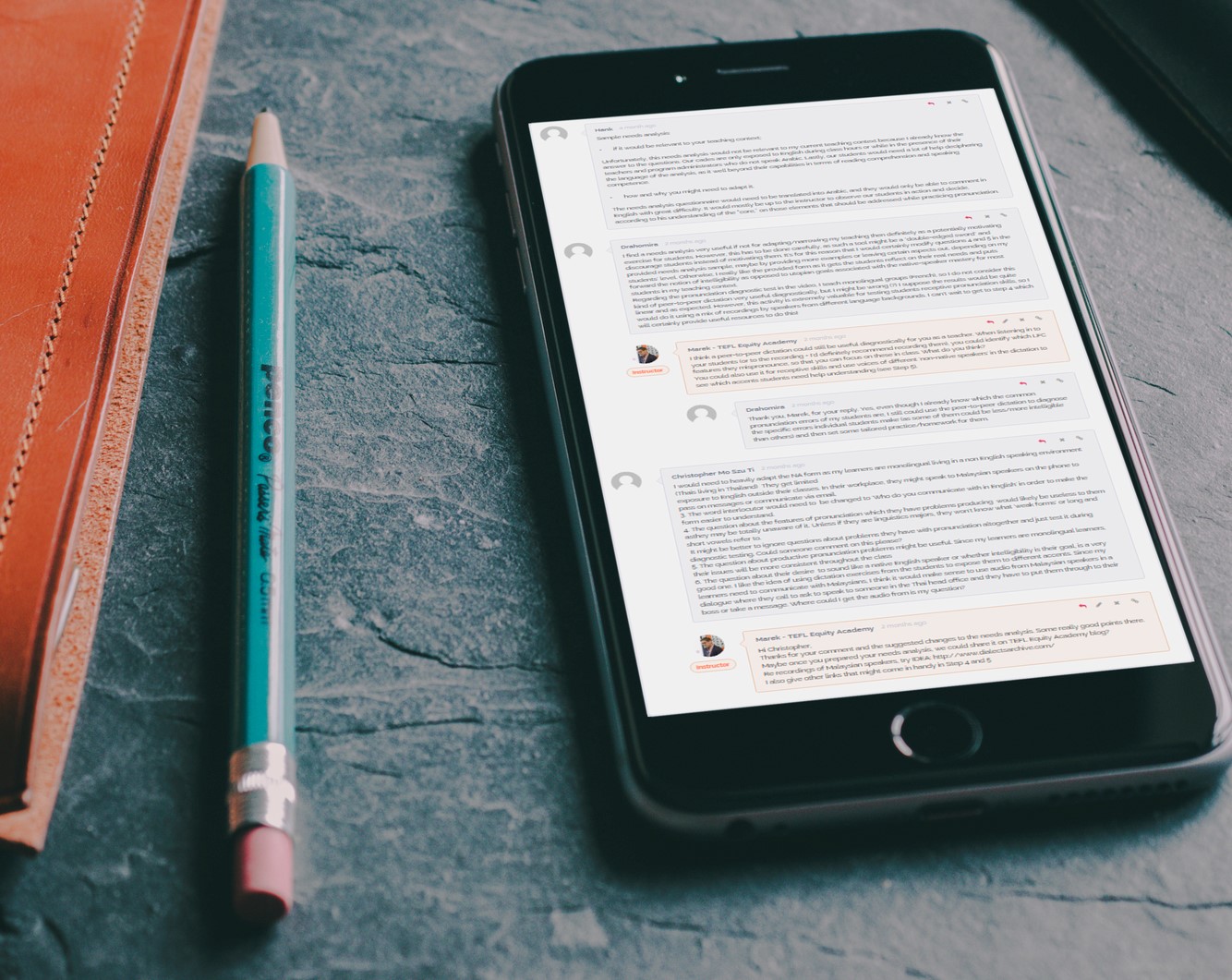 Interact with other course participants and with your instructor to develop your ideas.
Post your reflections, answers and thoughts and get feedback.
Exchange practical teaching ideas and tips with other English teachers from across the world and use them in your own teaching.